---
---
£ 850.00 GBP

£ 850.00 GBP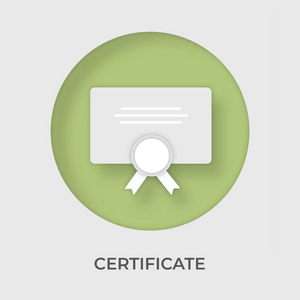 Orthodontic Nursing
This programme is suitable for registered dental care professionals who are working clinically, who wish to develop their knowledge, understanding and skills in order to work as a dental nurse with additional duties and dental nurses working in orthodontics who would like to evidence their knowledge, skills and understanding. It is ideal and essential preparation for Orthodontic Nurses who wish to progress to Diploma in Orthodontic Therapy training.
Students undertaking the programme must complete a short online induction after which all learning will be carried out using our virtual e-learning platform.
Study is part guided and part self-directed and students have a maximum of 26-weeks to complete the programme.
This qualification is awarded by Dental Team Qualifications (DTQ). The DTQ assessments are all e-based assessments carried out in a controlled environment.
Students are required to maintain an activity log, and development plan, both of which are available within OTT's e-learning environment.
Who is the programme aimed towards?
The Certificate in Orthodontic Nursing is aimed at all Registered Dental Care Professionals who would like to learn more about and work in the field of orthodontics.
What is the area of study?
There are six mandatory units to achieve the Certificate. Five of the units can be studied online to develop knowledge, understanding and skills; the practical skills unit requires a hands-on session. The units are:
Legal and Ethical aspects, including Consent, Communication and Record Keeping
Orthodontic Case Assessment, Classification of Malocclusion, Orthodontic Indices, Cephalometric analysis, Oral Health Information for the Orthodontic Patient
Practical skills: Orthodontic Indices, Cephalometric analysis, Clinical Photography
The Science of Orthodontics: Anatomy and Physiology, and the Biological mechanisms of tooth movement
Orthodontic Treatment: Stages and Appliances
Dental Anomalies; Orthodontic multi-disciplinary treatments
What makes this Certificate in Orthodontic Nursing course different?
No additional costs; assessment fees are included
Blended style learning - Online, interactive and face-to-face with direct tutor support
Practical workshop included for hands-on training
Clinical Photography training included
Geared towards orthodontic care in the 21st century, with an established clinical and educational track record covering simple to complex clinical cases
Delivered by a Specialist-led-led Orthodontic clinical team, who are also internationally recognised educationalists and examiners – we practice what we teach and teach what we practice!
How is the programme delivered?
Five of the units are delivered online using our e-learning environment. Students are guided and supported by a Tutor/Mentor. Hands-on sessions at one of our centres, or in-house, are part of the delivery for some of the learning content. Please contact us for further information.
How is the qualification assessed?
The students' knowledge, understanding and skills are assessed by the completion of a number of assessments on their virtual e-portfolio. These e-assessments take a variety of styles, which ensure that all units of study are assessed fairly and proportionately.
Students have three attempts at each e-assessment. The e-assessments are carried out in a controlled environment and submitted using the e-learning platform.
How long will the programme take?
Students are given up to 24-weeks to complete the study and then a further 2 weeks to complete and submit their e-assessments.
This equates to approximately 6-7 hours of study per week.
Learning Outcomes
By the end of this course dental care professionals will be able to:
Explain the need for and record an accurate and contemporaneous patient history
Discuss the importance of each component of the orthodontic patient assessment process
Monitor, support and reassure patients undergoing orthodontic treatment through effective communication and behavioural techniques
Provide patients with accurate and effective preventive information in a manner which encourages self-care and motivation
Explain the purpose and process of valid consent
Identify and discuss anatomical structures relating to orthodontic treatment
Discuss the biological mechanisms of tooth movement and bone physiology
Explain the aetiology of malocclusion
Describe how to undertake an orthodontic assessment and explain how treatment need is assessed
Perform clinical procedures including the taking, assessing, recording and measuring of prescribed orthodontic records within the dental nurse scope of practice
Appropriately take clinical photographs
Recognise and explain to patients the range of contemporary orthodontic treatment options, their impact, outcomes, limitations and risks including the stages of the orthodontic patient treatment journey
Discuss the prevalence and orthodontic management of the most common dental anomalies
Explain the contribution that team members and effective team working makes to the delivery of safe and effective high-quality care particularly when orthodontic treatment is combined with treatment from other dental specialties.
How much does the programme cost?
The course fee is £895.00
Payment options:
A one-time payment in full of £850 attracting 5% discount
Monthly instalments of £149.00 over six months adding up to £895
What is included in the cost?
E-Learning registration
Practical Workshop
E-assignments
Fees are non-refundable
In the event of an unsuccessful first assessment attempt, there is a £25 fee for each e-assignment re sit.